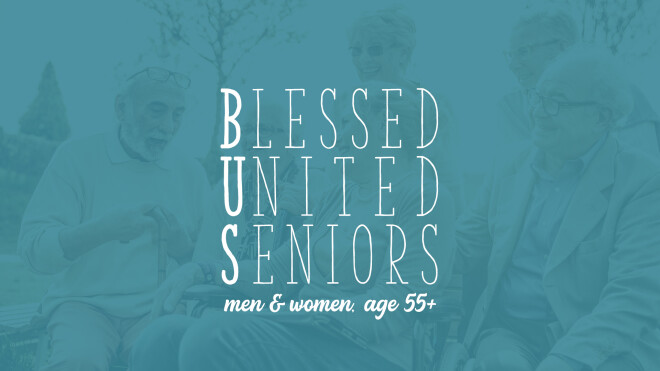 Blessed United Seniors - Senior Adult Ministry
This group affords an opportunity for Senior Adults (55+) to come together for ministry, fellowship and support.
The group meets for various Christ-centered activities and to serve the church/community. We enjoy fellowship opportunities, educational meetings, day trips and service projects.
"BUS" lives by the motto that God is not finished with us yet! To receive activity updates or for more information, please contact the church office.
Upcoming Events
// Be sure to check back for more events
We are getting ready to get back into the swing of things. Stay tuned here for updates on future events!